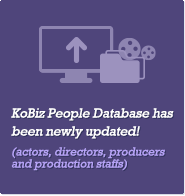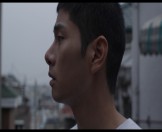 SON Tae-gyum's debut film Baby Beside Me (2016), a feature length production of the Korean Academy of Film Arts (KAFA) has earned the Jury Guimet Prize from the Vesoul International Film Festival of Asian Cinema. The event ended its 23rd edition on Valentine's Day this year in France. Baby Beside Me, which wa...
Feb 22, 2017

The Phantom Detective

Director :

JO Sung-hee

Cast :

LEE Je-hoon

KIM Sung-kyun

PARK Keun-hyong

CHUNG Sung-hwa

Drama/Action125min
CJ Entertainment

Intimate Enemies

Director :

IM Sang-soo

Cast :

RYOO Seung-bum

GO Joon-Hee

RYU Hyun-kyung

Samuel Okyere

Drama/Crime/Action110min
M-Line Distribution

Beaten Black and Blue

Director :

KIM Soo-hyun

Cast :

KOO Kyo-hwan

DONG Bang-woo

KIM Sang-hyun

Suh Seoung Hyun

Comedy131min
Indieplug Inc

Thriller/Animation96min
INDIESTORY Inc.

Several blockbusters with a budget of over USD 8.7 million (KRW 10 billion) are ...

Snowy Road about two girls during the Japanese Occupation reached its goal to ra...