ABOUT KOFIC
KOFIC SUPPORTS
KOFIC SUPPORTS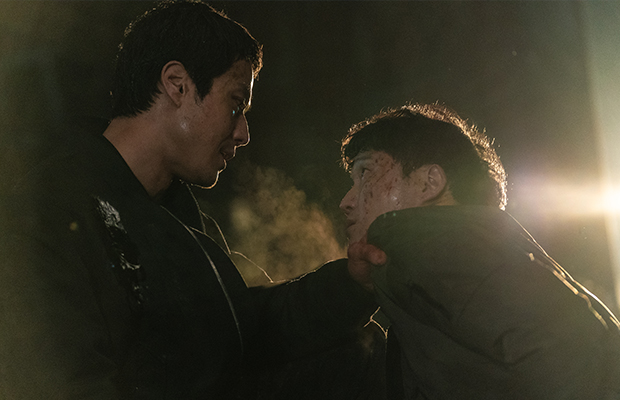 Dirty Money
ACEMAKER movieworks
에이스메이커 무비웍스
ACEMAKER movieworks is a dynamic financing, distribution, and production company of high-profile Korean contents. Since being founded in 2018, with great relation and focus on potential Korean filmmakers, the stable production pipeline has been the core of the company's growth. From the tiniest inspiration of creators to the biggest enjoyment to the public, we select projects that satisfy both creativity and commercial appeal. Being a hub of most innovative story-telling, we also keep our eyes on new market trend and alternative distributing way in this challenging era
LINE UP
2020

DIRECTOR

KIM Min-soo

GENRE

Crime, Noir

CAST

JUNG Woo, KIM Dae-myeong

A desperate detective duo lay their hands on big, risky money.
Two detectives in need; Myung-deuk looks after gang and takes bribes for his sick daughter; Dong-hyeok helps Myung-deuk to settle his gambling debts. One day they hear an information that Chinese gang is shipping a big amount of for themselves.

2020

DIRECTOR

HONG Ji-young

GENRE

Romantic Comedy

CAST

KIM Kang-woo, YOO In-na, YOO Yeon-seok, LEE Yeon-hee, YOO Teo, CHOI Soo-young, LEE Dong-hwi, CHEN Du-ling

'Lost-in-Love' or 'Be-in-Love'?
1 romantic week of 4 different couples over New Year's Eve

2020

DIRECTOR

KIM Tae-yong

GENRE

Drama

CAST

BAE Suzy, CHOI Woo-shik, JUNG Yu-mi, PARK Bo-gum, TANG Wei
*alphabetic order

In the near future, advanced technology allows people to conduct video calls with loved ones that they can't meet any longer in reality.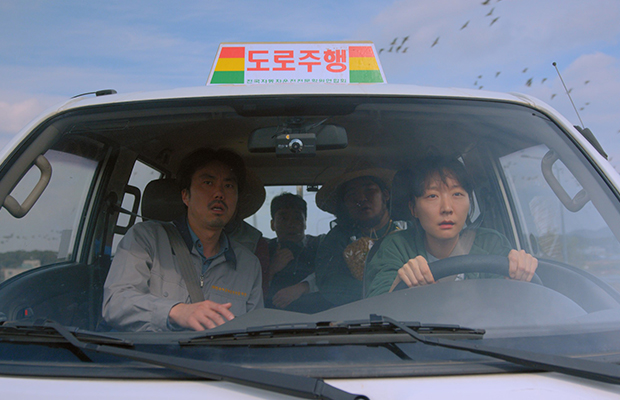 DRIVING SCHOOL
CENTRAL PARK FILMS is one of the most passionate and youthful distribution agencies in Korea. Shorts distributed by CENTRAL PARK FILMS have attracted much attention with their high quality at many foremost film festivals like Cannes, Vancouver, Busan, Sitges, and so on. From 2014, we have begun to broaden our own field to production, distribution and international sales of feature films.
LINE UP
2019

DIRECTOR

HAN Dong-seok, LIM Seung-mi, KIM Jeong-ho

GENRE

Horror Anthology

CAST

KO Bo-kyul, LEE Ga-sub

As CENTRAL PARK FILMS' flagship horror anthology series, URBAN EVIL has been stepping stones for many rising stars and directors, one of whose commercial debut went on to become a Korean box office hit. In this third edition, our innermost guilt and desire take the forms of intruders - aliens in invasion, a delusional family and those who commit an irrevocable action. Featuring an

YUWOL : THE BOY WHO MADE THE WOLRD DANCE

2019

DIRECTOR

BEFF

GENRE

Dance, Comedy

CAST

SHIM Hyun-seo, CHOI Min

Yuwol, who is dancing all the time, has been considered to be the main culprit behind the dance virus at his school. The teachers calling for order begin to trace him. All 50 actors in this spectacle musical film are professional dancers, and especially the main actor took the title role in "Billy Elliot the Musical" in Korea. A short film with 2.5 million views on YouTube.

2019

DIRECTOR

KIM Jihee

GENRE

Queer, Romance, Coming of age

CAST

KWON Young-eun, CHUNG Su-bin

A teenage girl, Youngshin was forced to participate in a weight loss camp. After kissing her roommate, the boring camp life changes completely. A lovely short film illustrating the journey of two girls searching for love and self-esteem at the oppressive camp in a mountain.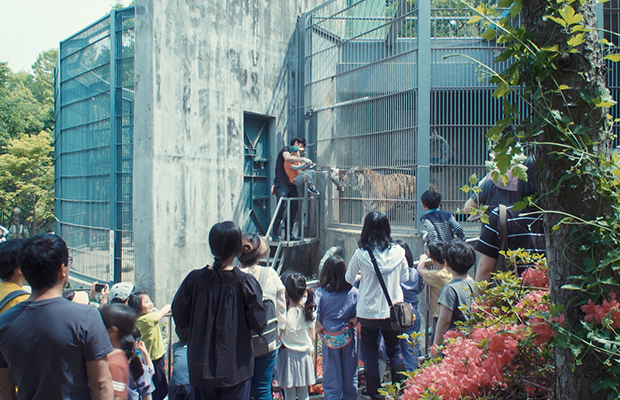 Garden, Zoological
Established in 2008, Cinema Dal has distributed independent films dedicated to documentaries. We are open to various ways of distribution from theatrical release to community screenings and online streaming services.
LINE UP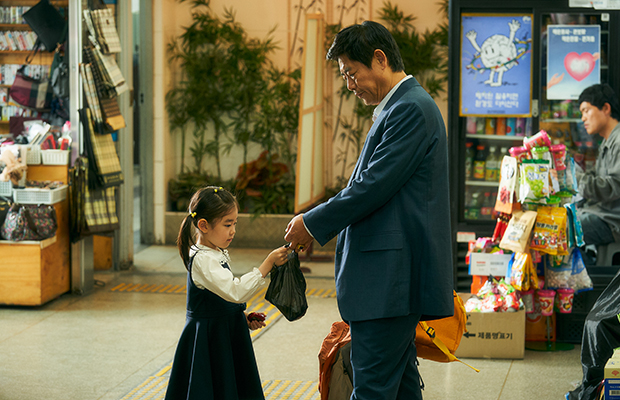 Seobok(W.T.)
CJ Entertainment
CJ 엔터테인먼트
Established in 1995, CJ Entertainment is recognized as the premier entertainment studio in Korea and boasts the country's largest and most significant library with over 400 films.
LINE UP
2020

DIRECTOR

HONG Won Chan

GENRE

Crime, Action

CAST

HWANG Jung Min, LEE Jung Jae, PARK Jeong Min

After a shocking abduction case in Thailand, former black ops agent-turned mercenary In-nam (HWANG) finds out that the incident is closely connected to him. He immediately flies to Thailand andbegins tracking down the case with the help of expat Yui (PARK). Meanwhile, Ray (LEE) finds out that In-nam was the one who killed Ray's brother in Japan and goes on a bloody rampage to seek revenge.

Hero

2020

DIRECTOR

JK YOUN

GENRE

Musical, Drama

CAST

CHUNG Sung Hwa, KIM Go Eun, NA Moon Hee, CHO Chae Yun, BAE Jung Nam, JO Woo Jin, PARK Jin Joo, LEE Hyun Woo

As Japanese power over Korea grows stronger in early 1900s, Korean independence activist An Jung-geun (CHUNG) and his comrades make a blood vow to devote themselves to the freedom of Korea. With Japanese armies on their tails, An Jung-geun devises a bold plan to assassinate Japanese General Ito Hirobumi, who's planning to fully annex the peninsula, at Harbin railway station. Finally on the fateful day of October 26, 1909, shots are fired at Harbin.

Collectors

2020

DIRECTOR

PARK Jung-bae

GENRE

Crime, Heist, Action

CAST

LEE Je Hoon, SHIN Hae Sun, JO Woo Jin, LIM Woonhee

When the word gets out that the ancient king's treasure rumored to worth a fortune is buried in the royal tomb located in the heart of Seoul, a group of excavators known as the "Collectors" sets out to claim the prize. As people with different intents and schemes join the competition, the so-called Collectors must both work together and outplay each other at the same time to seize their final win. Who will be the final winner to retrieve the king's relics?

Seobok (W.T.)

2020

DIRECTOR

LEE Yong-zoo

GENRE

Drama, Action

CAST

GONG Yoo, PARK Bo Gum

When the word gets out that the ancient king's treasure rumored to worth a fortune is buried in the royal tomb located in the heart of Seoul, a group of excavators known as the "Collectors" sets out to claim the prize. As people with different intents and schemes join the competition, the so-called Collectors must both work together and outplay each other at the same time to seize their final win. Who will be the final winner to retrieve the king's relics?

Invisible Evidence

2020

DIRECTOR

Trinh Dinh Le Minh

GENRE

Crime, Thriller

CAST

Phuong Anh Dao, Quang Tuan, Otis, Ai Phuong, Anh Tu

Thu, a former police trainee, has lost her vision in an unfortunate accident. When she steps up to report what she believes is a serious murder case, the police are unconvinced due to her blindness. To make matters worse, Hai, another witness, suddenly appears with a testimony contradicting Thu's. While the authorities are torn on the judgment, an insidious assailant silently approaches both Thu and Hai, determined to kill them all.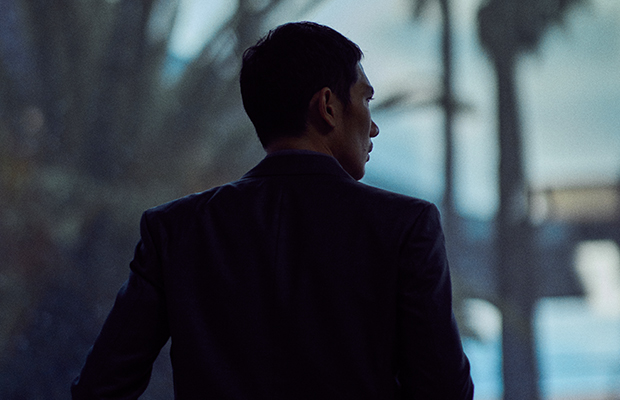 PENINSULA
Contents Panda is Next Entertainment World's international business and ancillary rights division. Its international sales division was founded in 2015, pitching top-notch films presented by NEW, Contents Panda and others.
LINE UP
2020

DIRECTOR

YEON Sangho

GENRE

Disaster, Zombie

CAST

GANG Dongwon, LEE Junghyun

Jung-seok barely managed to escape from the unprecedented disaster in Korea 4 years ago and lives in exile in Hong Kong by himself. He is given a lucrative chance to return to Korea to retrieve large bags of cash left abandoned in the streets of Seoul.
His mission is infiltrated ruined city of Seoul and secure the target truck before the sunrise, then return to Hong Kong unscathed. But he and his team are ambushed by a militia known as Unit 631 and vicious zombie hordes. During his desperate struggle to survive, Jung-seok experiences a moment of deus ex machina as survivor Min-jung and her family save him from brink of death. Together, they formulate one last plan to escape the peninsula for good. The prodigal son, the survivor and the deranged, their bloody battle begins!

HOSTAGE: Missing Celebrity

2020

DIRECTOR

PIL Gam-sung

GENRE

Thriller

CAST

HWANG Jung-min

After a VIP movie premiere, Korean top movie star HWANG Jung-min gets kidnapped by strangers. Jung-min first thinks that someone is playing pranks, but the kidnappers' cruelty helps Jung-min realize that the abduction is no joke. Jung-min tries to find his way out, while the kidnappers demand him a huge amount of ransom within 24 hours.
Jung-min encounters a real brutality that is way different and more extreme than the ones he has seen in the movies.

THE CURSED LESSON (WT)

2020

DIRECTOR

LEE Soo-sung

GENRE

Horror

CAST

LEE Chae-young, JO Jung-min, CHOI Cheol-ho

Online fashion model Hyo-jung faces imminent threat of being unemployed because of the younger and more fashionable generation coming after her.
While replying on surgical procedures and treatments, Hyo-jung hears about a mysterious yoga class that helps make perfect body shape from her old high school classmate, Ga-young. Hyo-jung eventually attends the yoga class with three classmates: Mi-yeon, a boxer who failed to keep her body fit, Ji-won, who has unstable mental condition, and Ye-na, a movie star who is morbidly obsessed with her appearance. Meanwhile, police start to investigate the enigma behind this yoga class after finding out that a murder in the neighborhood was committed by a woman named Bo-ra, a former yoga class student…

THE LABYRINTH

2020

DIRECTOR

SONG Hyun-joo

GENRE

Horror

CAST

Chan-hee, PARK You-na

Hee-min recently moved to a new school, and on his first day, he falls in love at first sight with a girl named So-young. Hee-min happens to find So-young's diary, and he decides to return the diary to her with Valentine's day candy. In order to do so, on the eve of Valentine's day, Hee-min sneaks into the school afterhours, but eventually realizes that strange things are happening. Meanwhile, So-young, who came back to the school looking for her lost diary, and a few other friends also get locked up. Running away from the bedeviled souls, they try to find their way out of the haunted school. Will they be able to survive the night?

2020

DIRECTOR

HONG Eui-jeong

GENRE

Crime, Drama

CAST

YOO Ah-in, YOU Chea-myung

Tae-in, who lost his voice, and Chang-bok make their livings cleaning up crime scenes. One day, they are left to take care of a kidnapped girl named Cho-hee, who was raised to be a kindhearted sister, obligated to take care of her brother in a male-oriented family.
In fact, she was abducted instead of her brother, but because it has always been obvious to stand in for her brother, she manages to keep calm and swiftly read the situation she is placed in. Even when she sees Tae-in cleaning up brutal crime scenes, she keeps her calmness, acting the "good girl" inside her, even taking care of Tae-in's little sister. Tae-in starts to open himself up to Cho-hee, while Chang-bok, who was supposed come back with Cho-hee's ransom, becomes out of contact. Now Tae-in has to go through the situation all alone.

THE PERFECT DUO

2020

DIRECTOR

PARK Chul-hwan

GENRE

Action, Comedy

CAST

BAE Seong-woo, JUNG Ga-ram, Esom

A woman was found dead one day, but there are two criminals to the case. Someone is trying to hide the case, while the other is struggling to find the truth. A once highly honored detective, Jae-hyuk, and a newbie detective from an affluent family, Joong-ho, team up to go to Seoul, to find out the truth behind a mysterious murder case. The two do not get along very well in the first place, but knowing that there is something more to the case, and suspecting that a wrong person is locked up in jail, they start to cooperate, eventually getting close to each other.

2020

DIRECTOR

LEE Chung-hyun

GENRE

Thriller

CAST

PARK Shin-hye, JUN Jong-seo

When 28 year-old Seo-yeon loses her cell phone on her way to visit her sick, estranged mother in a rural area, she digs up a decades-old cordless phone from the junk closet of her childhood home. Suddenly, she gets a call from a woman named Young-sook asking for her friend. Seo-yeon hangs up thinking the woman has the wrong number, but later learns that the call was coming from the same house 20 years ago.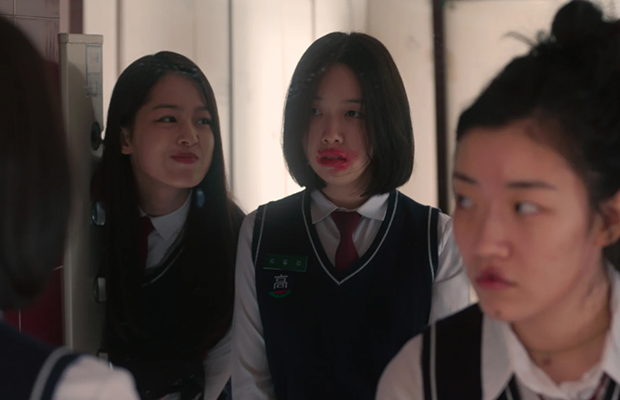 NIGHT OF THE UNDEAD
FINECUT is a film company specializing in international sales and marketing, production, financing and acquisition of high-end films. It also actively engages in co-production and financing for director-driven edgy projects from all over the world.
LINE UP
2020

DIRECTOR

SHIN Jung-won

GENRE

Comedy, Thriller

CAST

LEE Jung-hyun, KIM Sung-oh, SEO Young-hee, YANG Dong-geun, LEE Mi-do

So-hee is a newlywed with a seemingly perfect marriage. But one day, she suspects her husband Man-gil of cheating, and hires a private detective who finds out that her husband is not actually human. They also discover that he has already married several times, with all his ex-wives reported missing or dead. With the help of her school friends, So-hee tries to kill her husband, but he won't fall for her traps so easily… Tonight, their duel with unbreakable begins!

2020

DIRECTOR

JO Seul-yeah

GENRE

Mystery, Thriller

CAST

SHIN Min-a, LEE You-young

Skill, beauty, personality, 'Diving Diva' Lee-young has it all. Not being able to be with her best friend Su-jin is the only thing that gets in her way. Just so she can help Su-jin out, she changes her event to synchronizing swimming. While pouring everything to Olympics selection practice, Su-jin and Lee-young are involved in a freak accident. Su-jin disappears without a trace, while Lee-young survives but loses her memory. Lee-young's memory slowly comes back to her but remembers strange side of Su-jin. Her iron will begins to shake on the diving board.

2020

DIRECTOR

YU Ha

GENRE

Heist, Crime

CAST

SEO In-guk, LEE Soo-hyuk

Korea has over 1,200km of pipeline that acts as the country's artery. Drill-bit is a drilling prodigy who is offered by Gun-woo a large sum of money for completing the impossible heist to drill into the country's biggest pipeline within a month. To get the job done in time, he puts together a team of misfits. Just as the cops get a wind of this oil heist, Drill-bit's mine collapses, and the team gets cornered from all sides. As the operation gets delayed, Drill-bit promises to get the job done in 2 days but Gun-woo threatens their lives and plans to blow up both the oil tank and Drill-bit's group…

2020

DIRECTOR

SEO You-min

GENRE

Mystery, Thriller, Drama

CAST

SEO Yea-ji, KIM Kang-woo, PARK Sang-wook, SUNG Hyuk

Disturbing visions about chilling accidents.
Post-traumatic memory loss.
And a woman's desperate fight to uncover the truth about her past.

SLATE

2020

DIRECTOR

JO Ba-reun

GENRE

Action

CAST

AHN Ji-hye, LEE Min-ji, PARK Tae-san

Since she was a child, Yeon-hee dreamt of becoming an action star. Even though she has an amazing swordsmanship, the reality of reaching her goal is just too hard for her to handle. One day, she is hired as a stand-in for an action film and goes onto the set, only to be transported to a lawless parallel world where people carry swords and kill each other without any retribution. Almost immediately, she is welcomed to the village as their protector and is respected by the villagers. And to save the villagers as a heroine, she begins to fight the villains back.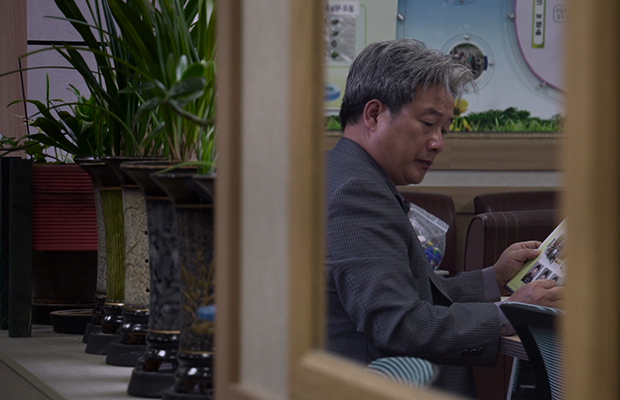 The Hill of Wind
Since 1998, Indiestory Inc. is Korean's leading production&distribution company dedicated to Korean independent film.s. We have distributed various titles including feature, short, animation, and documentary domestically and internationally.
LINE UP
2019

DIRECTOR

Kim Sung-min

GENRE

Documentary

CAST

Choi Yong-jin, Choi Joon-sun, Choi Joon-won

A daughter was missing on April 4th, 2000 from a playground near home. Her father has searched for her for 17 years. This documentary depicts the life of families left behind. They can't give up or can't keep searching. Their lives should go on. The film asks what is left after someone is evaporated. Also, it confronts the issue that society has long neglected through the story of a family that is becoming gradually isolated from the world.

2019

DIRECTOR

LEE Don-ku

GENRE

Thriller

CAST

Lim Hwa-young, Park Jong-hwan, Nam Yeon-woo

The Hallowe'en festivities in Itaewon are interrupted by a murder in a local pub. One woman remembers being at the same pub, but is not sure why...

2019

DIRECTOR

Park Suk-young

GENRE

Drama

CAST

Jeong Eun-gyeong, Jang Sun, Kim Tae-hee

After the funeral of her husband, Youngboon tells her stepson, Yongjin, that she wants to go for a short trip. But actually she is going for a job interview in a far away countryside city, Taebeak. What Youngboon really wants is to start a new life. Fortunately, she got the job as a cleaning lady in a small motel. At the first night, she walked out to meet an old friend but only to receive a letter saying Hanhee is looking for her mother, Youngboon.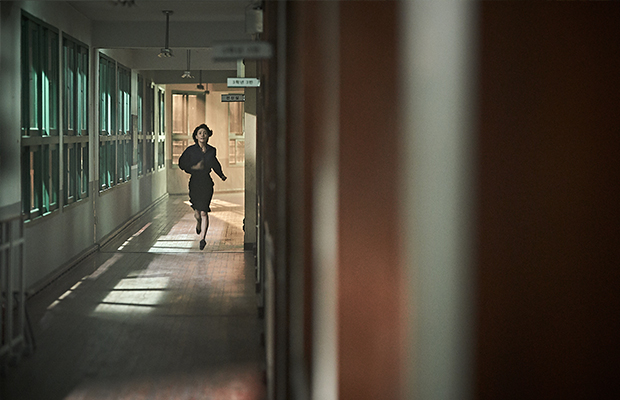 WHISPERING
kth is one of the subsidiaries of the KT(Korea Telecom, one of the most recognizable and respected telephone company in Korea). In contents previous biz, we hold the IP based film contents over 10,000 and more than 1-- distribution channels and maintain high growth of biz through partial investment and N-screen services.
LINE UP
2020

DIRECTOR

CHO Jung-lae

GENRE

Drama

CAST

LEE Bong-geun, LEE Yu-ri

In the era of corruption, Hak-gyu sings songs and tells stories on the street with his band. One day, Hak-gyu's wife Gan-nan is kidnapped by gangsters and his daughter Cheong loses her eyesight after the incident. He decides to travel in search of his missing wife and learns that corrupted noblemen are behind the mob.

WHISPERING CORRIDORS 6 : THE HUMMING

2020

DIRECTOR

LEE Myung

GENRE

Horror, Mystery

CAST

KIM Seo-hyung, KIM Hyeon-soo

Eun-hee is hired as a vice principal at her old high school, where strange things take place in the closed down washroom. High school student Ha-young and So-yeon, who used the washroom as their hideout hear humming in the empty washroom, and believe that a ghost exists inside. They discover a nametag in the washroom and suspect that Eun-hee is somehow linked to the mystery.
Suffering from hallucination upon her inauguration, Eun-hee finds a ghastly figured girl in the washroom mirror and begins to believe that the girl was the one who brought her back to this school…

THE THERAPIST : FIST OF TAE-BAEK

2020

DIRECTOR

Sam CHOI

GENRE

Action, Comedy

CAST

OH Ji-ho, SHIN so-yul

Seong-joon, the heir of Tae-baek martial arts, leaves his life of seclusion in search of Jin-su, a senior member of his discipline. On the way, he meets Bo-mi, the love of his life and realizes martial arts is useless to live, renouncing the ways of the martial arts. Instead, he opens an acupuncture clinic using the knowledge accumulated from his training.
But when his idyllic life is interrupted by threatening loan sharks and gangsters, Seong-joon returns to his roots to protect his family.

SIX-BALL

2020

DIRECTOR

CHAE Ki-jun

GENRE

Sports, Thriller

CAST

LEE Dae-han, KANG Ye-bin

Once dreamed of becoming a professional billiards player, Sung-hoon is now doing a part time job for a living after losing a betting game with Mr. Yong. One day, his friend In-chul asks to form a team to gamble on billiards games again. The house notices their teamwork and decides to recruit them as their players.
Falling in for Sung-hoon's confidence and skilled plays, the house manager, Ms. Kim comes on to Sung-hoon but soon notices Sung-hoon's feelings for Seo-kyung, his old billiard partner. Ms. Kim decides to take revenge on Sung-hoon by cooperating with Sung-hoon's old enemy, Mr. Kim. With a life at stake, Sung-hoon gets ready for the last betting game.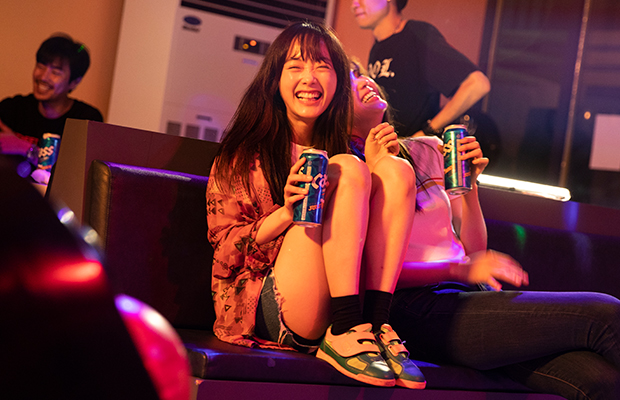 MR. ZOO: THE MISSING VIP
LITTLEBIG PICTURES
리틀빅픽처스
LittleBig Pictures was founded in 2013 between 11 top film production companies hoping to lead the film industry toward a more reasonable and creative direction by establishing a more equal platform for production companies. LittleBig Pictures will continue to seek opportunities to invest and distribute in a diverse slate of projects that will lead the way for the future of the Korean film industry.
LINE UP
BEYOND THE MOUNTAIN

2020

DIRECTOR

CHOI JONG-TAE

GENRE

Drama, Catholic, Biography

CAST

LEE KYUNG-HUN, LEE HANG-NA, AHN NAE-SANG

The film is based on the childhood of the Stephan Kim Sou-hwan, a Cardinal of the Roman Catholic Church. Cardinal Kim is one of 14 missionary models selected among Catholic history in 2000.
In the 1860s, when Catholicism was prohibited in Korea. The eight-years-old boy, Soonhan's father was suffered from his life as a potter, the chronic disease and the longtime poverty with his family. Soonhan finds out himself who can fill his emptiness eventually and leave for a long journey to beyond the hill where he always look for.

CANDLELIGHT REVOLUTION

2020

DIRECTOR

KIM EUI-SUNG, CHOO CHIN-WOO

GENRE

Documentary

CAST

SON SEOK-HEE, RHYU SI-MIN, KIM SUNG-TAE, SIM SANG-JEUNG

In 2016, Korean President Park Geun Hye was impeached. In October of that year a series of candlelight protests gave birth to a movement. The outcry against corruption expanded at an incredible rate, while remaining unfailingly non-violent, eventually resulting in more than two million citizens taking to the streets to make their voices heard.
Through interviews with politicians and journalists, this film provides insights into what really went on during this tumultuous time, while telling the stories of those who would go on to change a nation.

YOUNG ADULT MATTERS

2020

DIRECTOR

LEE HWAN

GENRE

Drama

CAST

LEE YOU-MI, AHN HEE-YEON, SHIN HAET-BIT, LEE HWAN

Saejin asks Jaepil, Shinji and Juyeong to help her terminate her pregnancy, since they ruined her first attempt by saving her. They decide to help Sejin find a way to terminate her pregnancy, but it's not easy. Do teenagers really have that little control over their own lives?
Faced by constant setbacks, they are frustrated again and again. They just feel like they're always taking one step forward and two steps back. Stuck between youth and adulthood - it's not easy to fight back against the world as a destitute teenager.

2020

DIRECTOR

CHOI HA-NA

GENRE

Drama

CAST

JUNG KRYSTAL, JANG HYE-JIN, CHOI DUK-MOON, LEE HAE-YOUNG

Since To-il gets pregnant while dating her tutoring student, she wants to track down her biological father. Unexpectedly, the journey to find him brings back memories of her biological father and her step-father. When she realizes that she wasn't ready to face her father, she runs into him. Meanwhile, her step father, Taehyo is deeply disappointed in the truth that she had left to find him. In her absence, the father of To-il's baby has disappeared. When the two fathers meet, they end up embarking on a quest to find him.

2020

DIRECTOR

KIM Jeong-sik

GENRE

Drama

CAST

KIM Dae-myeong, SONG Yun-a, KIM Eui-sung, JEON Chae-eun

Intellectually disabled Seokku runs a rice mill in a rural village, and is close to the local residents. The village's Catholic priest takes good care of him though he lacks intelligence. One day, Eunji, a runaway girl appears in the village. He becomes friends with her while she looks for her father, but one night there is an unsavory incident at the mill. A teacher at a shelter where Eunji is staying believes Seokku sexually harassed her, but the priest insists that he would never do that. Where is the truth?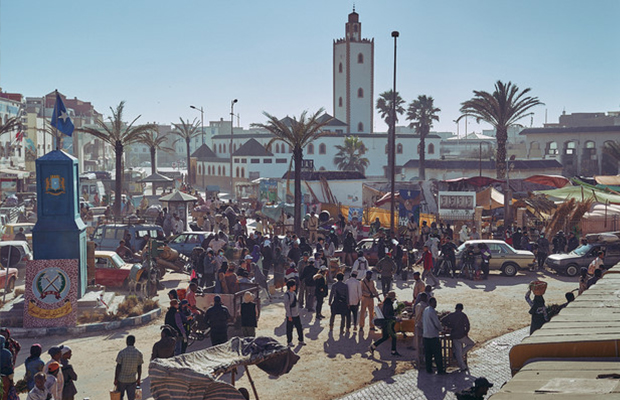 Steel Rain2: Summit
Lotte Entertainment
롯데엔터테인먼트
Lotte Entertainment is a fully-integrated leading entertainment company with operations in film investment, distribution, production, and international sales with over hundreds of films.
LINE UP
2019

DIRECTOR

YANG Woo-suk

GENRE

Action, Drama

CAST

JUNG Woo-sung, KWAK Do-won, YOO Yeon-seok, Angus Macfadye

Leaders of South Korea, North Korea, and the U.S. hold a summit in Wonsan, North Korea to discuss North Korea's nuclear issue and peace in the Korean Peninsula. Interrupted by some North Korean hardliners who have raised a coup, the leaders of the three countries are abducted and taken away on a North Korean submarine. As the North Korean hardliners, the U.S., Japan, and China each set up their own plans for war, how will President HAN of South Korea, who is trapped inside a submarine, overcome this crisis?

2019

DIRECTOR

CHOI Won-sub

GENRE

Action-Comedy

CAST

KWON Sang-woo, JEOUNG Jun-ho

Jun is a top agent of the National Intelligence Service who can strike down dozens of terrorists in one fell swoop. Disenchanted with his life, Jun disguises his death and succeeds in leaving the NIS to lead a normal life as a family man and fulfill his dream of becoming a webtoon artist. However, his unexciting webtoons are ignored by readers and even his wife. Depressed and angry at himself, Jun suddenly draws a webtoon of his past as a secret agent. To his shock, the webtoon gets accidently revealed to the public, goes viral, and becomes a huge hit! Consequently, some members of the NIS and organized gangs, with grudges against Jun, come across the webtoon and start to hunt him down.

What Happened to Mr. CHA

2019

DIRECTOR

KIM Dong-kyu

GENRE

Comedy

CAST

CHA In-pyo

With the image of a gentle and perfect man, Mr. CHA enjoyed immense popularity in the '90s, but he's now a has-been, who reminisces about his glory days and waits for someone to cast him again. One day, Mr. CHA visits a gym to take a shower after a stroll but the building begins to crumble and he gets stuck in the pile. Can he get rescued while maintaining his gentle and perfect image?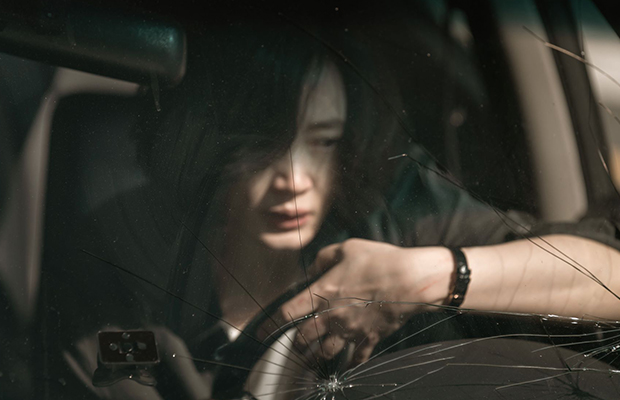 Kingmaker
M-Line Distribution
엠라인디스트리뷰션㈜
Launched in 2008, M-Line Distribution is an established world sales company in Korea.
It aims to bring latest titles to each new major market and introduce fine products to worldwide audiences.
LINE UP
2020

DIRECTOR

BYUN Sung-hyun

GENRE

Political, Drama

CAST

SUL Kyung-gu, LEE Sun-kyun

A politician dreams of changing the world with an excellent campaign strategist behind.

Dreaming of changing the world, SEO Chang-dae takes part in KIM Woon-bum's political campaign. To resist the current dictatorial ruling party, SEO adopts very aggressive propaganda campaign and it makes KIM become the strongest candidate in the opposition party. When ambitious SEO believes that unjustified means is necessary in politics, KIM has a firm belief that it is not real politics. While their conflict deepens, the ruling party secretly contacts SEO to win for the next presidential election.

2020

DIRECTOR

LEE Joon-ik

GENRE

Period, Drama

CAST

SUL Kyung-gu, BYUN John

Born as noble, one dreams to be humble. Born as humble, the other dreams to be noble.

In 1801, after a new king ascended the throne, a scholar JEONG Yak-jeon who served the late king is exiled to Heuk-san Island. When he lands on the unknown island with fears, rather he is amazed by wonders of various sea creatures. There he meets Chang-dae, a young fisherman who is a huge admirer of Confucianism and has a wide knowledge about the sea. Fascinated by his knowledge, JEONG decides to write a book about the sea and asks Chang-dae to help him write the book, in exchange for helping Chang-dae's study of Confucianism.

FIGHTER

2020

DIRECTOR

Jéro YUN

GENRE

Drama

CAST

LIM Seong-mi, BAEK Seo-bin

I'm throwing my hat in the ring called life

After a few months of social adjustment training, the North Korean refugee Jina moves to a small studio in Seoul and starts her new life. To bring her father to South Korea, she needs money but no matter how hard she works, the discrimination doesn't let her save enough money. One day the broker introduces her to a boxing gym cleaning job. Seeing young and confident female boxers, Jina feels something burning inside...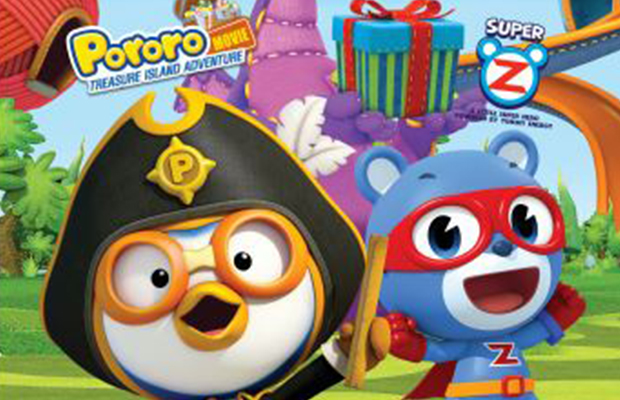 Korea's leading animation production company of feature films and TV animated series.
1. Production of "Movie series" : Pororo (once a year)
2. Production of "TV animated series." : Dibo, the gift dragon, Toycop, Super Z
3. Sublicense Business Area : Acquisition and Distribution in Korea, Licensing and merchandising
LINE UP
Pororo 6 : Dragon Island Adventure

2020

DIRECTOR

Seunghoon Kang / Jewan Yoon

GENRE

Fantasy, Adventure, Drama, Family

CAST

OCON

The Fantasy Adventure of Pororo and his Friends, fighting to get back the lost dragon castle.
(Estimated Releasing December 2020)

Pororo 5 : Treasure Island Adenture

2019

DIRECTOR

Hyunho Kim / Changsub Yoon

GENRE

Family, Adventure, Fantasy

CAST

OCON

Pororo and his friends at the pirate restaurant accidentally take a treasure map of the legendary treasure and head to the treasure island. They meet a long-trapped pirate hero, Captain Silver, and solves the mystery of the treasure map with him.

But they fall into danger because of the evil pirate Captain Black, who chased after them, and the monsters on the treasure island.
Can Pororo and his friends come back safely in search of the treasures?

Pororo 4 : Dinosaure Island Adventure

2019

DIRECTOR

Hyunho Kim / Jewan Yoon

GENRE

Family, Adventure, Fantasy

CAST

OCON

One day, An egg-shaped airship has crashed in the Porong Porong Village!
There was a little dinosaur named 'Alo'. Pororo and his friends took care of Alo and tried to fix his airship. Once they are done to fix it, the airship swallowed Alo and Crong and set off to Dinosaur island!
Rescue mission of Pororo and his friends to save Alo and Crong has just started!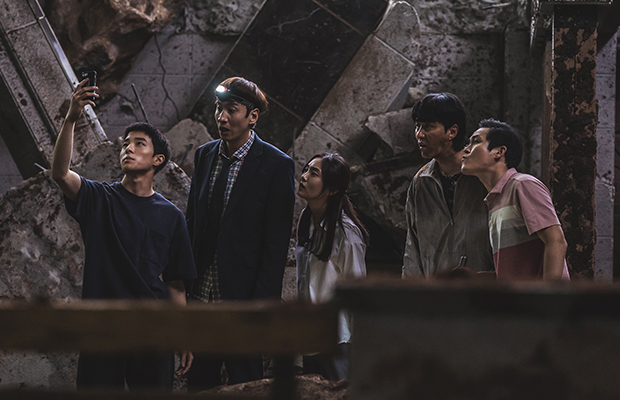 Sinkhole
Showbox Corp, a part of the Orion Group, is a multi-integrated Korean motion picture studio. Established in 2002, Showbox has been one of the leading companies in Korean film investment and distribution.
Showbox is also focusing on production and international co-production as well as acquisition.
LINE UP
2020

DIRECTOR

KIM Bong-han

GENRE

Comedy Action

CAST

KWAK Do-won, KIM Dae-myeung, KIM Sang-ho, KIM Hie-won

A laid-back countryside detective Byung-soo takes his family to the Philippines for his 10th wedding anniversary. In fact, his hidden agenda is to track down his old friend Yong-bae who scammed him and got away a few years ago. In Manila, Byung-soo finds Yong-bae in prison for murder, and hears about the case surrounding 'Yamashita's Gold'. Swayed by a share of the Gold that Yong-bae offers, Byung-soo suddenly becomes embroiled in the case.

2020

DIRECTOR

KIM Ji-hoon

GENRE

Disaster Drama

CAST

CHA Seung-won, KIM Sung-kyun, LEE Kwang-soo

An average citizen Dong-won and his family move into a house bought after years of hard work. Filled with happiness, he invites his colleagues for a housewarming party, but the heavy rain during the night before creates a gigantic sinkhole, and in a mere minute, it swallows up the whole house and the people inside. Hundreds of meters down the hole, Dong-won, his neighbor Man-su, and the unfortunate guests must find their way out. Rain starts to pour down, filling the sinkhole with water, and they're running out of time.

2020

DIRECTOR

YOOK Sang-hyo

GENRE

Fantasy Drama

CAST

KIM Hae-sook, SHIN Min-a

Bok-ja is granted a special vacation after her death, which allows her to go see her daughter, Jin-joo, a university professor living abroad. Unlike her expectation, Bok-ja finds Jin-joo living in her old house running a local diner and becomes frustrated with questions that she is unable to ask. After spending time alongside Jin-joo, Bok-ja realizes that her daughter is struggling with the unresolved feelings about her, and tries to find a way to show her sincere feelings that she had never shared before.

In Our Prime

2020

DIRECTOR

PARK Dong-hoon

GENRE

Drama

CAST

CHOI Min-sik, KIM Dong-hwi

Ji-woo, an outcast in a prestigious private high school, does not fit in due to different social backgrounds than his well-to-do classmates.
One day, he meets Hak-sung, the school's security guard who is actually a mathematical genius defected from North Korea, now living with his past shut away.
Ji-woo asks Hak-sung to teach him math, and although reluctant at first, Hak-sung eventually agrees to. Finding each other in their most difficult times, Ji-woo and Hak-sung open up to one another during their special math lessons, but their friendship is at risk when Ji-woo is framed for an incident in school, and Hak-sung is faced with people prying on his past.

Devils Stay

2020

DIRECTOR

HYUN Moon-seop

GENRE

Horror Mystery

CAST

PARK Shin-yang, LEE Min-ki, LEE Re

When Seung-do, a heart specialist, and his wife find their daughter So-mi showing strange symptoms by the day, they decide to attempt an exorcism ritual. Upon arrival, Priest Ban is sure there is the devil inside her, and the ritual seems to drive it out successfully, but ends in So-mi's sudden death. As her funeral begins, Seung-do, who notices some strange signs in So-mi's body, confronts his conviction that she may not be dead yet, and her heart is still beating. No one believes him, especially Priest Ban, who strongly opposes him saying that it is by the menacing spirit inside her. During three days of So-mi's funeral, they must each uncover the terrifying truth about the mystery, and prove who is right, to save her.

Yaksha: Ruthless Operations

2020

DIRECTOR

NA Hyun

GENRE

Action Thriller

CAST

SUL Kyung-gu, PARK Hae-soo

In Shenyang, China, a silent battlefield of spies as the center of Asia, Kang-in, the director of National Intelligence Service's overseas branch, leads his Black Team with the best agents in carrying out covert missions. Kang-in is notorious for mercilessly taking any measure to get what he wants, earning himself the nickname "Yaksha," a human-devouring spirit. One day, Ji-hoon arrives as a prosecutor to investigate Black Team, and even with their ignorance, he finds out that their real mission concerns a case that can shake up the whole continent. Soon enough, Kang-in needs to use all his sources, even Ji-hoon, to find his way deeper into the case.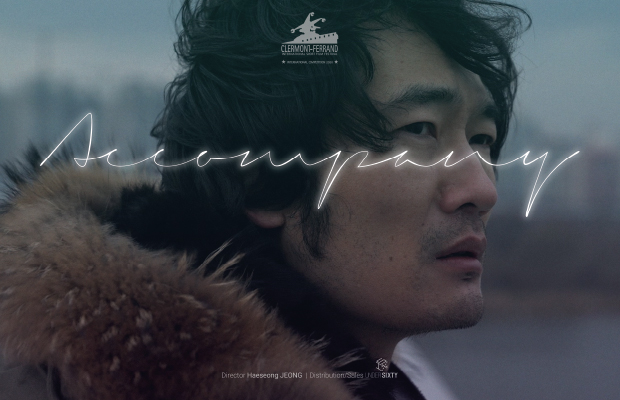 Accompany
Under Sixty Corp.
주식회사 언더식스티
Under Sixty is the largest distributor of Korean short films. Amazing 2,000 short films are on sale, and 300+ new titles add every year. All titles are available for screen, OTT, TV, inflight entertainment, and all kinds of platforms.
LINE UP
Accompany

2019

DIRECTOR

Haeseong JEONG

GENRE

Drama

CAST

Haeseong JEONG, Jooha KANG

[2020 Clermont-Ferrand International Short Film Festival nominated]
In a cold winter day, there is a man who's being chased and threatened by a loan shark. He realizes that he must get out of debt even if it meant a crime had to be committed. He kidnaps a child. He calls the mother to ask for ransom, but the number doesn't exist. How unfortunate that what he had in his hands, was not just a child, but an abandoned one.
They both weren't in a good place in there lives, and the man has no idea what's he supposed to do with the baby.

2019

DIRECTOR

Jungsoo YOO, Jisan KIM

GENRE

Mystery, Horror

CAST

Inyoung JOO

[2019 Busan International Film Festival invited]
Joan broke with his boyfriend and then downloaded the dating app. By the recommendation of the application, it is matched with the stable man who is the opposite of the ex-boyfriend, and the lonely Joan meets him. The blind date progresses smoothly. However, she seems more and more frightened of the man who seems to know so much about her...

2019

DIRECTOR

Kyungrae KIM

GENRE

Melodrama

CAST

James CHUNG, Hanna JO

[2019 Venice Film Festival nominated]
Sungming leaves on a trip to Gangwon Geojin with Mirae.
The story of the two nobody knows…One day the broker introduces her to a boxing gym cleaning job. Seeing young and confident female boxers, Jina feels something burning inside...

2019

DIRECTOR

Hongrae LEE

GENRE

Drama

CAST

Hwayoung WANG, Jooyoung LEE

[2020 Hong Kong International Film Festival nominated]
Yongji calls a relief driver and awaits. From the corner of an alley, a female in her 40s, Sumi wearing a smile appears. Yongji a high school student is very young and while on the road she asks the driver to lend her some money.
The driver assumes she won't get paid and she asks the girl who's the car it is, and the kid claims it's her parents and that she's only running an errand to take it to the junkyard. Sumi says that she could have called a tow car. Yongji says she had no idea and only asks her to take her to her destination.

Bye, Circle

2020

DIRECTOR

Taeyoung KIM

GENRE

Drama, Fantasy

CAST

Hyungsuk JUNG, Eric Sebastian Taylor

[2020 USA Film Festival invited]
Here is a man who draws the narrowest and shabby circle in the world and lives in it with himself locked up. One day, an unexpected guest comes to him. A little boy who keeps knocking on a man's circle. The only person in the world who talks to the man. Will he be able to escape from his own prison-like circle?