FILM & PEOPLE
DATABASE
Film Directory
Film Directory
The Isle is a remote fishing ground where people go to forget their deepest problems. Hee-Jin, the groundkeeper, lives there alone selling supplies, food and drinks, and sometimes her own body, to the fishermen. One day, Hyun-Shik, an ex-cop who killed his lover after discovering her affair, arrives there looking for a place to hide. He tries to commit suicide with his pistol, but Hee-Jin stops him. The incident brings them together, and a strange relationship begins to form ...
more
| | | | |
| --- | --- | --- | --- |
| Genre | Drama, Thriller | Production Status | Released |
| Running Time | 90min | Release Date | Apr 22, 2000 |
| Country | South Korea | Rating | |
| Language | | Co-Production | N |
| Original | | | |
Contact Point
Little Big Pictures | sales@little-big.co.kr
Related Photos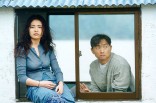 Any copying, republication or redistribution of KOFIC's content is prohibited without prior consent of KOFIC
Director & Producer
Production & Sales Company
Cast
Staff
CHO Min-ho - Cable Man

HAN Chul-hee - Production Sound Mixer

HWANG Suh-shik - Director of Photography

JEON Sang-yoon - Music Director

JU Eun-jeong - Make-up Design

JUNG Myung-sook - Scripter

KIM Hyun-suk - Assistant Director

KIM Ki-duk - Production Design

KYUNG Min-ho - Editor

LEE Eun - Executive Producer,Producer

OH Sang-man - Set

OH Seung-chul - Lighting

SEOK Dong-jun - Investment

SHIN Jun-ha - Lighting
Related News
At the 39th Brussels International Fantastic Film Festival (BIFFF), Director Kim Kwangbin's <The Closet> won the Silver Raven, the second prize of the International Competition. A panel of judges in the International Competition Section led by Mike Mendez, the master of fantasy and horror films, announced why they chose the film <The Closet>: "The film properly mixed fear and fantasy ...

Two years after leaving Korea when a number of serious allegations of rape and other sexual misconduct were levelled against him, the controversial and award-winning filmmaker KIM Ki-duk met with an ignominious end in a Latvian hospital, where he succumbed to complications from contracting COVID-19. The filmmaker spent time in Kazakhstan and Russia before settling on Latvia three weeks before his ...

Three prominent Korean film figures have been invited to join the Academy of Motion Picture Arts and Sciences (AMPAS) among this year's record group of 774 new members. Indie filmmaker KIM Ki-duk, cinematographer and frequent PARK Chan-wook collaborator CHUNG Chung-hoon and CJ Group Vice Chairwoman LEE Mi-kyoung. A Golden Lion winner from the Venice International Film Festival for his 2012 work Pi...
Awards and Invitation
New York Asian Film Festival (2015) - "MYUNG FILMS: Pioneers And Women Behind The Camera In Korean Film "

Cinema Novo Festival (2008) - Focus

Asia Filmfest (2007)

BOGOCINE - Bogota Film Festival (2006)

Cinemanila International Film Festival (2005) - KOREAN FOCUS

Filmasia Film Festival (2005) - Distribution titles

New Horizons International Film Festival (2004)

Transilvania International Film Festival (2004) - 3*3

Cinema Novo Festival (2002)

Melbourne International Film Festival (2002)

L'Etrage Film Festival (2002)

Cork Film Festival (2002)

Karlovy Vary International Film Festival (2002)

Gerardmer International Fantastic Film Festival (2001)

SITGES – International Fantastic Film Festival of Catalonia (2001)

Paeksang Arts Awards (2001) - Film Awards

- Best New Actress

Cinema Novo Festival (2001)

NatFilm Festival (2001)

Fantasia International Film Festival (2001)

Victoria Film Festival (2001)

Edmonton International Film Festival (2001)

International Film Festival of Charleroi (2001)

Brussels International Fantastic Film Festival (2001)

Seattle International Film Festival (2001)

Buenos Aires International Independent Film Festival (BAFICI) (2001)

Hong Kong International Film Festival (2001) - Asian Vision

Cinemanila International Film Festival (2001)

-

Fantas Porto - Oporto International Film Festival (2001)

International Film Festival Rotterdam (2001)

Melbourne International Film Festival (2001)

Maryland Film Festival (2001)

Moscow International Film Festival "Faces of Love" (2001)

-

Sydney Film Festival (2001)

Karlovy Vary International Film Festival (2001)

New Asian Currents (2001)

Kaohsiung Film Festival (2001)

Taipei Film Festival (2000) - Focus on Korean CInema

Jio MAMI Mumbai Film Festival with Star (2000)

Venice International Film Festival (2000) - International competition

Thessaloniki International Film Festival (2000)

Stockholm International Film Festival (2000)

Oslo International Film Festival (2000)

Hamburg Film Festival (2000)

Toronto International Film Festival (2000)

SITGES – International Fantastic Film Festival of Catalonia (2000)