DATABASE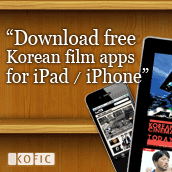 Director
JK YOUN is the director of <Haeundae> (2009), the fifth Korean movie to sell ten million tickets, and a producer who can boast of better-than-average box office performances for all of his releases. Previously, he was an ad copywriter before jumping into the movie industry by winning a prize in a movie script contest. YOUN is credited for making the prototype of gangster comedy movies. He debut was <My Boss, My Hero>, which developed into one of the most commercia... expand
JK YOUN is the director of <Haeundae> (2009), the fifth Korean movie to sell ten million tickets, and a producer who can boast of better-than-average box office performances for all of his releases. Previously, he was an ad copywriter before jumping into the movie industry by winning a prize in a movie script contest. YOUN is credited for making the prototype of gangster comedy movies. He debut was <My Boss, My Hero>, which developed into one of the most commercially successful comedy series in Korean movie history, he later made more hit movies such as <Sex Is Zero> (2002) and <Crazy Assassins> (2003). With lively characters, well-structured stories, and natural "laugh codes" working in harmony in his scripts and under his direction, YOUN established a firm ground in the industry as a director who knows how to sell. His style and ability to lower the audience's guard and present humor and moving stories have been revealed consistently not only in the movies he wrote and directed but also the movies he participated in as a producer, such as <All for Love> (2005) and <Harmony> (2009). <Haeundae>, the blockbuster movie that hit the Korean movie scene like a tsunami and attracted 11 million viewers in the summer of 2009, is widely credited for opening a new horizon for the genre of the Korean-style disaster movie. He also produced the 3D sci-fi action film <Sector> 7 from director KIM Ji-hoon, but the film flopped at the box office in the summer of 2011 despite high expectations. YOUN next produced the comedy-action <The Spy: Undercover Operation> in 2013, and returned to the director's seat with <Ode to My Father>, released at the end of 2014. Made on a large budget and covering multiple international locations as well as many Korean historical events, <Ode to My Father> was a national phenomenon which drew over 14 million admissions and was invited to screen at the Berlin International Film Festival. close
Nationality : South Korea
Website :
Any copying, republication or redistribution of KOFIC's content is prohibited without prior consent of KOFIC.
COOPERATION with Hyun-bin Wraps Production Jul 29, 2016
JK Film Thriller Co-Stars KIM Joo-hyuk, YOO Hae-jin, Yoon-a According to CJ Entertainment, shooting came to an end in Seoul for the upcoming thriller Cooperation on July 14th. Featuring superstar Hyun-bin, the film is the latest project from blockbuster production house JK Film and features director KIM Sung-hoon at the helm. Shooting lasted four months. In the story, Hyun-bin plays a North Kore...
CJ Hatches China Remakes for VETERAN, SALUT D'AMOUR Jun 17, 2016
Korea-China Co-Productions Expected in Theaters 2017 Korea's top movie studio CJ Entertainment has announced a lineup of China co-productions which will include remakes of their 2015 titles Veteran and Salutd'Amour. Directed by RYOO Seung-wan, Veteran was last year's top-grossing Korean title, attracting 13.41 million spectators (USD 89.7 million). The Chinese do-over will feature Chinese actor ...
JK YOUN Signs on to Korea-China Co-Production Jun 16, 2016
Dexter, Wanda Join Forces for KUNG FU ROBOT Blockbuster filmmaker JK YOUN is set to follow his hit period drama Ode to My Father (2014), the second highest grossing Korean film of all time, with Kung Fu Robot, a new joint venture between South Korea and China. Korean VFX house Dexter Studios and Wanda Pictures, the film division of Chinese company Wanda Group, will co-produce the sci-fi comedy. A...

A Special Photo Exhibition Shows Korean Film Posters It was a night that placed a spotlight on Korean films in Berlin. Korean Film Council (KOFIC, Chairman: KIM Sae-hoon) organized and hosted in partnership with the Busan International Film Festival and the Korean Cultural Center in Berlin, a reception to celebrate Korean films. This year, the Korean Film Night reception held during the 65th Ber...
The Time is Now Korean Films Are Going Global Jan 29, 2015
Hello, everyone. I'm KIM Sae-hoon, the new Chairman of the Korean Film Council (KOFIC). I'm very happy to be introducing the Korean films that were invited to the 65th Berlin International Film Festival. First of all, Korean film industry legend and internationally recognized auteur IM Kwon-taek's 102nd film Revivre was invited to the very first Critics' Week section, continuing the positive criti...
VETERAN Fourpeats, Enters 10 Million Club Aug 31, 2015
In a rare sweep, local films held the top five spots at the Korean box office, clinching 85% of the market in a weekend that attracted 2.54 million filmgoers. Sustained strong performances by Korean films in August have put domestic fare back over Hollywood for the year, with a 48.6% market share to their 46.7%. Topping the charts for the fourth consecutive time was RYOO Seung-wan's Veteran, whic...
Review of the First Quarter of 2015 Box Office May 07, 2015
1. Another Film Draws Over 10 Million ViewersJK YOUN's Ode to My Father, released on December 17th last year, surpassed ten million viewers in 28 days on January 13. The film was the 11th Korean film to cross the milestone and the 14th including foreign films. In addition, YOUN became the first director to cross the milestone for the second time after Haeundae in 2009, cementing his position as a ...
JK YOUN Will Be First Director with Two 10 Million Films Ode to My Father is about to become the first 10 million admissions film of the New Year. According to the Korean Film Council's Integrated Ticket Sales network, the film has sold 9.69 million tickets as of January 11th. It needs 300,000 more admissions in order to cross the mark. Last week was the fourth week of its release, and on average...