FILM & PEOPLE
DATABASE
Film Directory
Film Directory
The Outsider: Mean Streets (2015)
< Dda-ra-ji : Bi-yeol-han Geo-ri >
The lives of Mi-song, an indebted prostitute living in a red-light district, and Geon-hui, her parasitic pimp, may be the most vile and futile on earth. The harder they try to escape, the deeper they fall into the pit. Every day, survival becomes a war, and every day, Mi-song grows more and more exhausted, deprived of any hope. She also grows to resent Geon-hui, a jobless burden. Geon-hui is and always has been a patronizing deadbeat. One day, when Geon-hui gathers the spirit...
more
| | | | |
| --- | --- | --- | --- |
| Genre | Romance | Production Status | Released |
| Running Time | 84min | Release Date | Jun 08, 2015 |
| Country | South Korea | Rating | 19 |
| Language | | Co-Production | N |
| Original | | | |
Box Office
Related Photos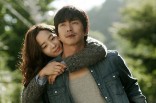 Any copying, republication or redistribution of KOFIC's content is prohibited without prior consent of KOFIC
Director & Producer
PARK Eun-seong

- Line Producer
Cast
Staff
CHOI Hyun-seouk - DI

CHOI Min-ho - Production Sound Mixer

CHOI Woo-jin - DI

GANG Gyeong-ho - Location Editor

HONG Ui-jeong - Action/Stunt

HWANG Sung-hyun - Lighting

KIM Hong-ki - Director of Photography

KIM Hyun-jung - Make-up Design,Costume

KIM Jeong-hwan - Production Assistant

KIM Yong-dae - Producer

KYUNG Min-ho - Editor

LEE Dong-won - Electrician

LEE HAE SANG - DI

LEE Jung-suk - Producer

LEE Sung-jun - Sound

OH Pil-jin - Producer

PARK Eun-seong - Line Producer

SEO Min-bu - DI

SHIN Jai-ho - Screenwriter

YUN Ji-won - Production Assistant
Related News
LEE Jung-jin, SIN Jeong-geun Co-Star in Latest from SHIN Dong-yeob LEE Ju-seung and OH Ji-ho are teaming up for the new action-thriller Showdown. From director SHIN Dong-yeob, the film will co-star LEE Jung-jin and SIN Jeong-geun and is going before cameras this month for a planned release later this year. LEE will play an unemployed youth who runs a chat forum that allows users to vent out thei...